SpotLink® is a full-service technology solution firm. We help businesses architect, implement, and support state-of-the-art solutions that streamline and secure operations, reduce costs, and grow sales. With two San Diego offices, 24/7 support, and San Diego's most professional team, SpotLink® delivers the maximum value for your technology investment.
The Spotlink Difference®
The "just right" solution for San Diego SMB's, we specialize in local organizations running 5 to 500 computers. We provide Fortune 500, CTO-level expertise to architect your technology roadmap, and the staff and expertise to implement and support these systems consistent with industry best practices.
Reactive Support
One man Shops, limited stafffing
Better at small tactical fixes vs. strategic solutions
Seat-of-the-pants consulting
Limited ability to invest in sytstems & processes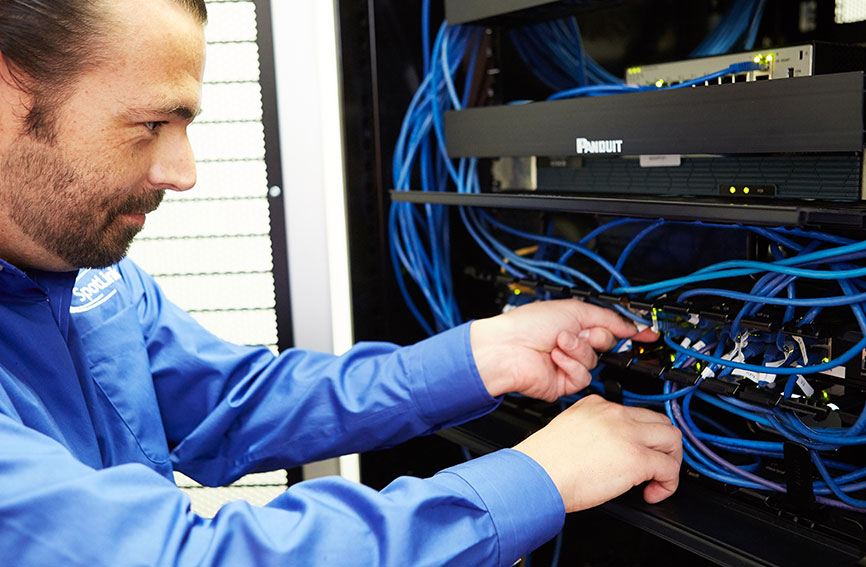 Proactive Support
SMB Focus & Pricing
Best practices consulting & support
Work with people you know
Local Help Desk  On-site Support
Enterprise Pricing
One-size-fits-all approach
Mgmt. layers between client and technologists
Frustrating ticketing systems
Non-local / Offshore Help Desk
Our mission is to improve the productivity, profitability, and quality of life of our clients by using our professional skills, knowledge and expertise in information technology to make their jobs easier and less troublesome. We strive to accomplish this in a way that maximized their net cash flow and minimized the client's total cost of technology ownership.
We charge a fair and reasonable fee for our services – always remembering that even if we charge by the hour, the client is paying for a solution.
We work as a partner to our clients, realizing that their success is our success. Our achievement is tied to how well our clients prosper, both financially and technologically. We work to make every client a showcase for successful and effective use of information technology and its implementation.
We value honesty, integrity, and respect, and execute on those values in all dealings with our clients. We are open with our clients about the risks as well as benefits, costs as well as savings. We communicate expectations so there are never any surprises. If we can't provide value to a client on a project, we let them know it up front.
We take responsibility for our failures as well as our successes. We use our experience and knowledge, in combination with planning and project management, to maximize successes; we never execute impulsively or take unnecessary risks.
Although we take our profession seriously, we also realize that work is only one aspect of life. Family, friends, civic duty also play important roles. We strive to keep our responsibilities to each of these in balance and in perspective. And we always remember that work, as well as the other aspects of our lives, should be enriching, rewarding and add substance to our lives.
Request a Quote
Please complete the following for a preliminary estimate. We may offer a no-obligation network evaluation prior to providing a full quote.