Managed Security Services
with Advanced Cyber Security
For Total Peace of Mind & Productivity
Cyber attacks on your computer network can happen anytime without warning. From viruses to phishing to malware to ransomware, an attack on your systems could compromise your important company data, rob your intellectual property or even halt business operations – possibly even putting you out of business. 
With SpotLink's Advanced Cyber Security, you can rest easy knowing the most advanced tools and professionals are working to keep you secure 24/7.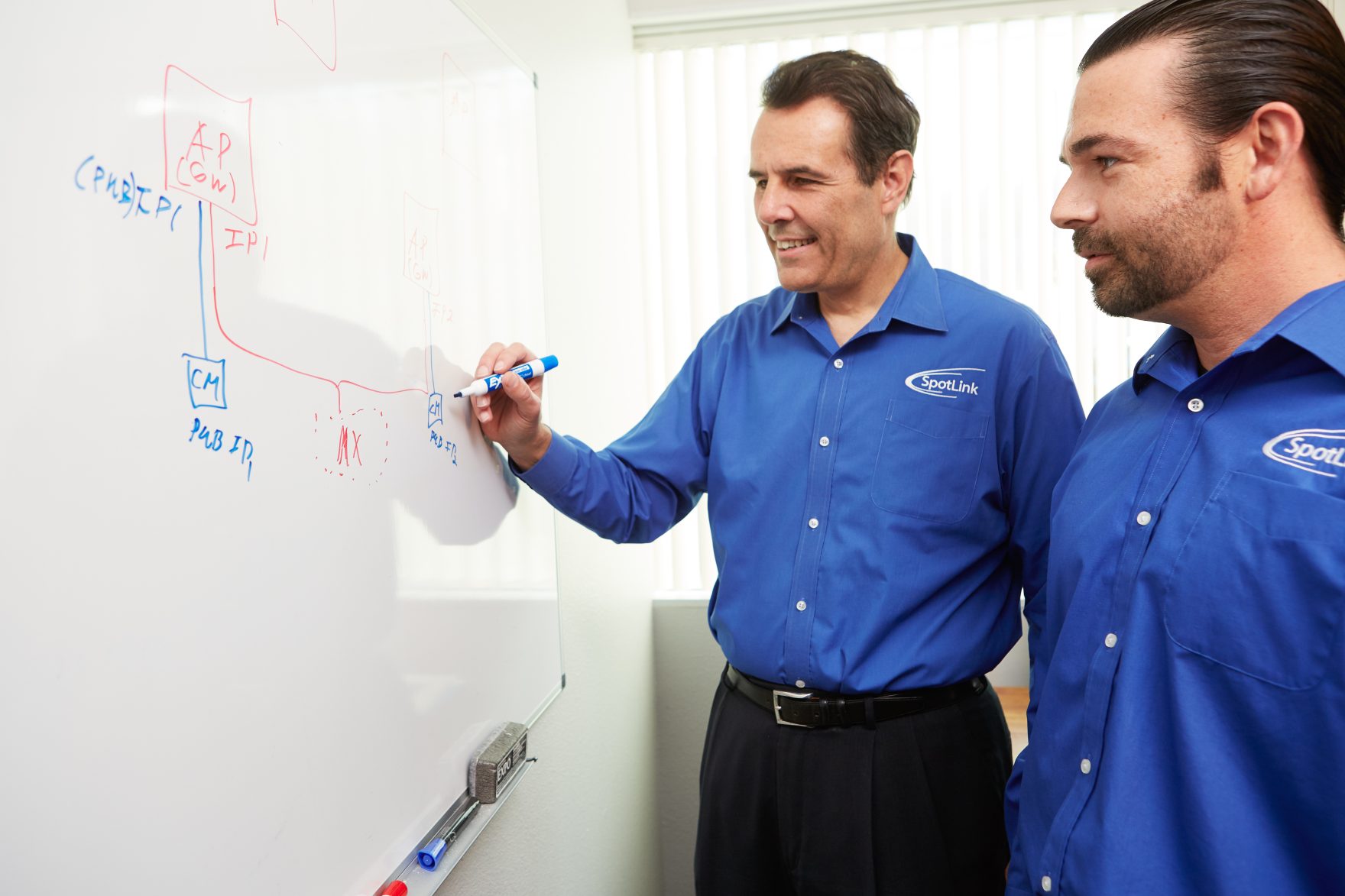 Far beyond the baseline security offered by most managed IT providers, and more dedicated and comprehensive than most in-house IT teams can support, SpotLink's® Advanced Cyber Security is the peace-of-mind solution that provides total protections and hygiene for your organization. With more than 20 years' experience conducting audits and implementing network security plans that safeguard businesses against persistent threats, let SpotLink® move your network from questionable to complete.
Included in SpotLink's® Managed Security Services with Advanced Cyber Security
Prevent
Vulnerability scanning & remediation
Enhanced intrusion prevention & detection
Content filtering
Application Control
Geofiltering
Advanced real-time email Cyber protection
DNS filtering
protect
Centralized authentication
SIEM/ Centralized logging
Log integrity checking
Identity, authentication, MFA management
Edge-of-network anti-malware
Password management
Application locking
maintain
Emergency security patching
Real-time IT security monitoring and response
Weekly security log reviews
Maintain compliance security requirements
Dark web reporting
Train
Phishing simulations
Cyber Security online training
And more…!
Schedule a Free Consultation
Talk to a SpotLink® Tech Specialist today to learn how we can help improve and secure your business technology at a fair price!