Help make technology work for everyone.
SpotLink's® customer focused nature has caused our #1 source of new business to be from referrals. We want to say THANK YOU to everyone who refers potential clients, so we launched our 505 Referral Program which will run through Feburary 2022 and is subject to the following terms.
$500 per new referral: Referral must sign a 1-year contract within 6 months of referral date. $500 reward will be paid to the referring person/business indicated by new client during introduction meeting.
$5 per new qualified lead: Referral must have 10-500 computers and decision makers must schedule a SpotLink® meeting within 1 month of referral date. Referral must not have already scheduled an appointment with SpotLink® in the past 6 months. Monthly accumulated reward paid as an Amazon Gift Card.
Referrals get 10% off 1st month:Discount valid on 1-year contracts established within 6 months from referral date.
Terms above are valid for new referrals and qualified leads received by SpotLink®before Feburary 28th 2022.
CONTACT US TODAY to log your referrals or qualified leads in our system.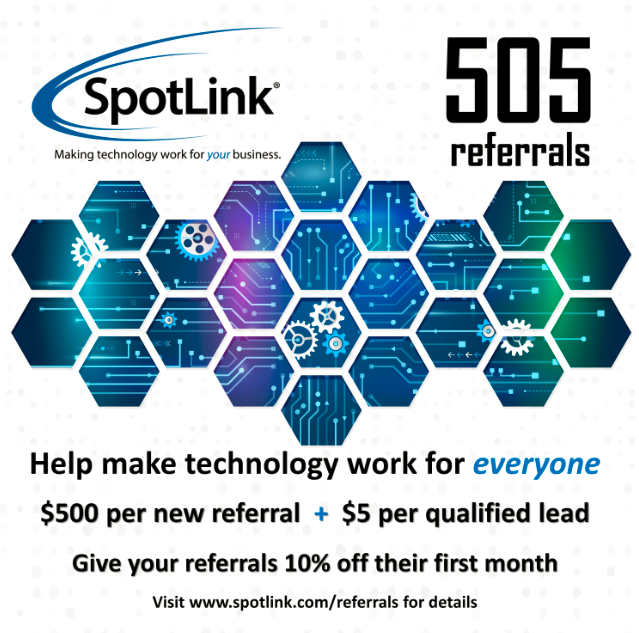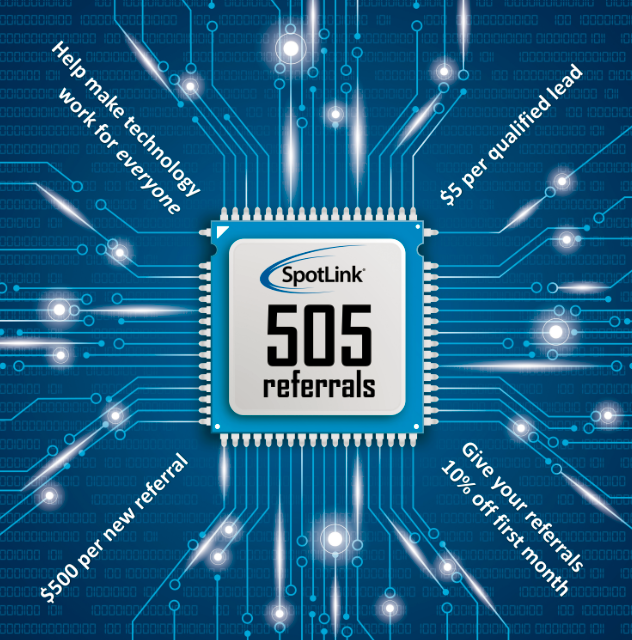 Referral Contact Information